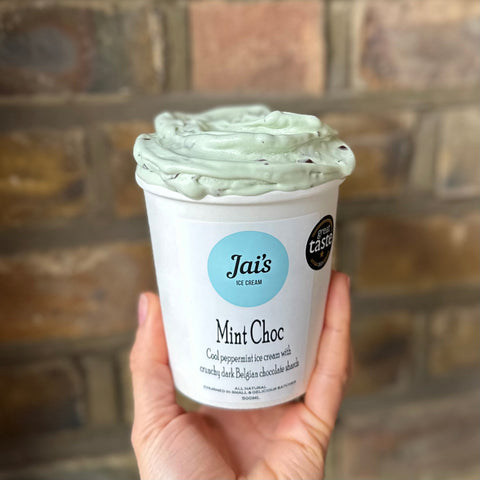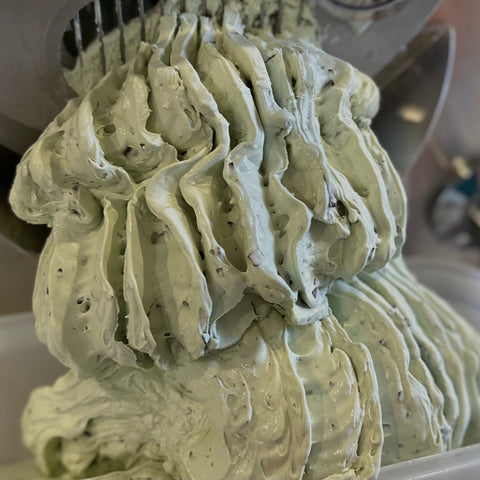 Mint Choc NW
Cool, creamy and delicious mint choc ice cream. Made with freshly pressed pure Norfolk peppermint oil. Speckled with Callebaut 54% dark Belgian chocolate shards that crackle and then melt in your mouth (made in-house), and a tiny touch of Spirulina for an all-natural, gentle green hue. 
Great Taste Award ~ 1 Star 2020/2021
Great Taste 2021 Judges comments: 'This is an incredibly smooth and well-made ice cream with a luscious texture. Delicious'. The peppermint conveys a feeling of quality. The shards of chocolate look and taste homemade and the whole ice cream is well balanced and incredibly enjoyable.
500ml
Ingredients: Milk, Cream, Sugar, Free-Range Egg Yolk, Dextrose, Pure English Peppermint Oil, 70.4% Dark Chocolate (Soy Lethithin),Sunflower Oil, Organic Spirulina Powder, Sea Salt, Pure Guar Gum,Pure Carob

Tree Flour,

 Carrageenan,

Lactase Enzyme




 

All Allergens in bold  |  Low FODMAP (Max 140g portion)

Dietary Info
Gluten Free
Lactose Free
Suitable for Vegatarians
For Allergens, see ingredients in bold
Made in kitchen that uses nuts.